Secure Auto Financing Through Jerseyville Motor Company & Drive Your Next Car Home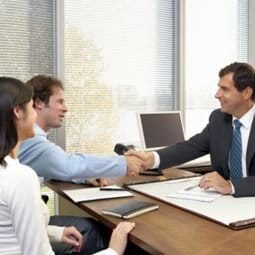 Up until now, you've been a car shopper, searching for the right crossover, SUV or truck for your needs. Now that you've found the one that speaks to you, you're ready to be a car owner. Jerseyville Motor Company is happy to help with automotive financing solutions that are tailor-made for drivers from Illinois, like you.
Don't know whether to lease or get a car loan? We'll help you out here at Jerseyville Motor Company
Choosing between a lease and a car loan is a critical decision, but with the help of our finance team, we can make that decision simple for you here at Jerseyville Motor Company. For example, if you're looking to switch up your ride every few years, you might want to lease one of the new Ford models available at our dealership in Jerseyville. On the other hand, if you're the type that loves to drive your cars for the long haul, a car loan is undoubtedly the financing option for you.Whatever your choice, we'll make the process easy and streamlined for your convenience.
Finance Your Next Ford Model at Jerseyville Motor Company without the Headache
Auto financing can be a tedious, stressful process, but our Jerseyville finance team is here to help you find the financing option that is best for you. While in the past you may have shopped your financial profile around Illinois for the right option, our finance team has established solid relationships with major lenders to have access to affordable auto financing options. To shorten your time on-site and to get a head start, fill out our online finance application and let our finance team know if you have any questions.